Why we don't put our children first

JACKSONVILLE - A new parent at Jacksonville Elementary School, a mother who had moved here last August from Indiana, told me the other day that she cried for a month when she realized the state of wasteful public spending in Oregon.


During our talk, this new Oregon public school parent recounted her shock at learning about our state's unlimited Public Employee Retirement System. Given the lack of music and physical education specialists here, she was grateful her son was getting to participate in the parent-led art program at Jacksonville, but she said it just didn't compare with what certified instructors were providing at her former school.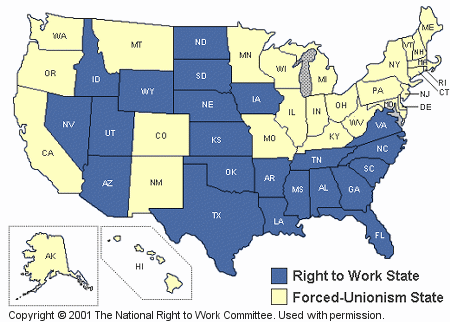 She told me about Indiana, which, unlike Oregon or New York, had a right-to-work law for many years - it was almost restored in 2006. Indiana has a government worker retirement scheme that is both generous and legally-limited.

She talked about the science lab at her second-grade son's elementary school in Indiana that has a real lab with beakers and test tubes where they conducted experiments. Her daughter's science textbook in eighth grade here in Oregon is the same one she used in Indiana - two years earlier. The school day in Indiana began at 9 a.m. and lasted until 3:30. But her son had the option of going in at 8 and learning to speak Spanish before school.

As I was talking to her, I found myself wondering: Since when have the citizens of Oregon become so complacent about allowing government unions to strip the funding from our schools and give it to retirees? Since when have we determined that public schools with no art, music, physical education specialists or elementary school foreign language or science instruction are are worth a gold-plated PERS?


Why do we accept having the second-highest elementary school class sizes and the most generous government pension system in the country? What is it about Oregonians that we do not see the value in putting our children, our future, before our retired government employees, our past?

We parents are all busy and tired. I'm tired too. And I'm also disgusted by the situation we face in this legislative session. The governor has pledged a budget level that will spend 20% more yet will not bring one extra dollar into the classrooms ... and no changes to PERS.


We all need to persuade the Legislature to oppose Gov. Nesbitt and the 800 lb. gorilla of Oregon politics, the government-union lobby. The money is there, but we must have the political will to spend it to improve schools.

Let's not accept two decades worth of cannibalization of our public priorities by PERS and the class sizes our children now have. Let's not end up with another huge benefit increase for mostly out-of-state government retirees when our schools are so inadequately funded. Let's put PERS on a diet now, before the next recession. Then we can reinvest in our schools.

Let's not accept the status quo anymore.

Karen Starchvick is chairwoman of the Jackson County chapter of Stand for Children, a public school advocacy group. A rally organized by the group is planned for noon Feb. 19 at the Capitol in Salem.

The Oregonian, GUEST OPINION, Feb. 12, By KAREN STARCHVICK