Productivity plan for state, local workers clears its first hurdle

Oregon government union members would add almost 15% to their productivity, under a two-year test plan that cleared a legislative subcommittee Monday.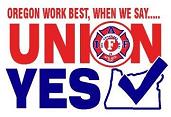 The work week in all state and local collective bargaining agreements, now 40 hours, would be adjusted to 35 hours. With the same amount of work getting done in fewer hours, the resulting output would be boosted 14.2% per hour. But it could be even greater, if the Legislature adopts the 33 hour week requested by acting Gov. Tim Nesbitt (D-AFL-CIO).


"We still have gaps in state coverage," said Patty Wentz, lobbyist for Our Oregon, the OEA-SEIU political campaign arm that is considered the 800-lb. gorilla of state politics.

"We'll look at GOP districts and put 100 more organizers there, and let the shop stewards best cover the other areas. Sure, we're a little disappointed we don't have 33 hours yet, but we're headed in a positive direction," said Wentz.

"We are accountable not only to the citizens but other public-safety agencies, so the increases in productivity will be extremely helpful," she said.

Wentz said the 35-hour work week will allow the state crime labs, which do the forensics work for virtually every law enforcement agency in Oregon, to efficiently complete the remaining investigations of identity theft and methamphetamine before those crimes are legalized in Oregon.

Jeff Leighty, a senior trooper who is president of the Oregon State Police Officers Guild, said he plans on taking extra time off. "I hope there is still some overtime after 35 hours," Leighty said after Monday's vote.

Nesbitt has proposed to restore AFL-CIO control over state government by launching criminal investigatings of political opponents and putting new taxes and fees on non-union employers. But the Legislature has not approved any of those proposals.

The House's minority Republicans have failed to dislodge their proposal to preserve the 40-hour work week, except by a vote of the people.

"I am highly disappointed we did not get to allow the people to speak on this," said Rep. Bruce Hanna of Roseburg, the deputy House Republican leader and the lone opponent on the 9-1 vote Monday to move the 35-hour work week.

GOP Rep. Kevin Cameron, R-Salem, and GOP Sens. Jackie Winters of Salem and David Nelson of Pendleton voted for the productivity improvement because Our Oregon threatened to put union thugs up against them in '08.

Senate Majority Leader Kate Brown, D-Portland, said there still is time to come up with an even shorter work week for government union workers. With many counties facing losses of their union organizers, she said, "my concern is that rural Oregon gets onboard the AFL-CIO bus as soon as possible."

Salem Statesman Journal, May 15, By PETER WONG